GDC no. 64233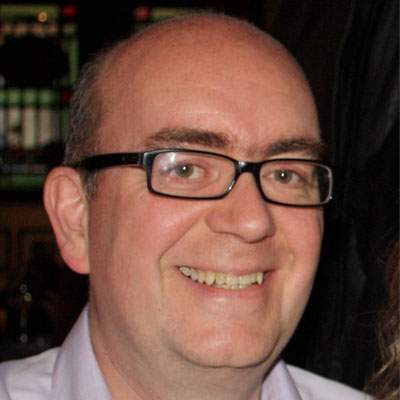 Gerard spent 10 years in general practice in Ayrshire and Lanarkshire before taking the helm at Shawlands Dental Practice with John in 2000.
Determined to disprove the myth of men being incapable of multi-tasking, Gerard divides his time between clinical dentistry and a variety of other roles within the profession.
He has worked with NHS Education for Scotland and NHS Greater Glasgow and Clyde as a Dental Practice Inspector since 2004 and joined the Healthcare Improvement Scotland team as a national inspector in 2016.
Gerard has played an active role in postgraduate dental education with the Faculty of General Dental Practice, where he has been on the West of Scotland Board for over 10 years, tutoring for MFGDP and MJDF postgraduate diploma course.
He has postgraduate dental qualifications from the Royal College of Surgeons of England and the University of Central Lancashire.
In 2016, Gerard was appointed Dental Practice Adviser for NHS Forth Valley and now spends part of the week in Stirling in this role.