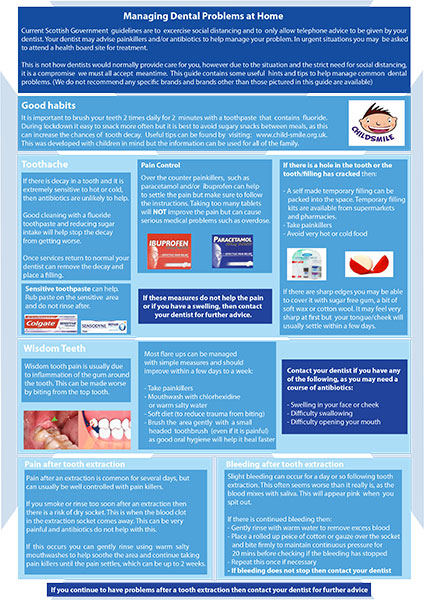 Current Scottish Government guidelines are to exercise social distancing and to only allow telephone advice to be given by your dentist. Your dentist may advise painkillers and/or antibiotics to help manage your problem. In urgent situations you may be asked to attend a health board site for treatment.
This is not how dentists would normally provide care for you, however due to the situation and the strict need for social distancing, it is a compromise we must all accept meantime. This guide contains some useful hints and tips to help manage common dental problems. (We do not recommend any special brands and brands other than those pictured in this guide are available)
This guide is available to you and only intended to give basic hints & tips. You can contact us for further advice if you have any concerns.